A sultry April afternoon. Fragrance of jasmine and roses enveloped the environs. Sheets of white, pale green and purple adorned the walls, pillars and bushes. Children ran around the lawns, amidst the sound of the song "Chittiyaan Kalaaiyaan"...
"1...2...3...4..." directed Trisha, as she animatedly showed the steps to the enthusiastic group of girls, who were, as they call them "Dulhan ki saheliyaan" or Friends of the Bride... Trisha's colleague Prashant's younger sister, Sanjana was getting married, and it was her Sangeet in the evening today. Most of the office colleagues were already here at the venue, while the others would arrive in the evening. Knowing Trisha was into choreography, Prashant had requested her to take over the reins as the dance director of the show, an offer which she had gladly accepted.
At a distance, Trisha spotted Ishita, looking at the dancers. She sat alone on one of the benches, away from everyone.
"Ok girls, let's take a 15 minute break", said Trisha. She walked upto Ishita, and sat by her side.
"Ishita, I didn't see you earlier today. You too are dancing, right? You haven't rehearsed even for once today?" she asked.
Ishita was one of Sanjana's best friends.
"I don't think I would be dancing, Trisha," Ishita said, her head hung low.
Trisha was surprised. "Why so? You've practised so much for this day! Tell me what is the matter? Are you feeling unwell?"
Ishita shook her head. All of a sudden she covered her face with her hands and began sobbing.
Taken aback, Trisha held her from the side in a hug.
"Hey girl, what happened?" Trisha said, her voice softer than a whisper.
For a minute or so, Ishita sobbed. Trisha let her cry, while holding her all along.
Finally, Ishita gathered herself to speak. Her head was still bowed down.
"Trisha, I feel so bad about myself," she said, in between tears.
Trisha frowned, but did not say anything.
Ishita suddenly looked at Trisha and asked her, "Trisha, do you think I am fat?"
Trisha grimaced at the question. She looked straight into Ishita's eyes.
Beautiful, hazel brown eyes. Pearl skin. Shoulder length curls for hair. She was heavier than usual, but God, she was beautiful! 
"Who told you that you are fat, Ishita?" Trisha said, her voice turning stern.
"Most of my aunts do. One of Sanjana's relatives, Romila Aunty told me not to dance, because it looks odd! But I love to dance! And today, even Sanjana told me that I'd look better if I cut down some weight!"
Trisha felt a rush of emotion go through herself. This was so not done. She soon collected herself.
"Look at those uncles and aunts dancing over there, Ishita." Trisha said pointing to a group of elderly people swaying merrily. "Do you think it really matters to them even if they are two, three or five kilos heavier?"
"But they are past their prime, Trisha! They don't need to think about building an image, or getting a guy to get married!!!"
"True, but they have crossed your age as well. They too must have felt like how you've been made to feel. But today, nothing really matters to them. Ever thought how's that? They are still the same people, right? It is only because they've chosen to see themselves differently now. However, that would not make some of them stop judging you, because sadly, they want you to feel as bad as they were made to feel someday in their young age! It just makes them feel better about themselves."
"But that's so wrong, Trisha, how can you demean someone just so that it makes you feel better about yourself?" Ishita murmered.
"Yes it is wrong. There is only one way you can tackle these comments. Please see them just like the music in between the lyrics of a song. See through them. Understand where they're coming from. It is not you they are judging. It is a reflection of their own judgement towards themselves, that find a way through judging you, Ishita. Are you getting what I am trying to say?" Trisha smiled.
Ishita looked on at her, wide eyed.
"Are you saying, I too might become just as judgmental as these Uncles and Aunties when I grow older, and make someone else miserable, like how I feel now?"
Trisha's smiled widened.
"Yes dear, absolutely right! Do you want to become someone like them, or do you want to become someone who encourages others, loves them just as they are, while genuinely wanting them to get better for their ownselves?"
Ishita wiped her tears. "I never thought about it this way. You're so right. I should be confident about who I am.... But what about Sanjana? Why did she have to say that to me?"
"What about Sanjana?" someone called out.
Ishita and Trisha looked up, Prashant was standing right in front. Both the girls stood up, and looked at each other. Trisha nodded at Ishita.
"Prashant," she bagan, "We need to talk to you about Sanjana and Ishita."
In five minutes, all three were in Sanjana's room.
"God, Ishita, I didn't know you took my comment to heart! I didn't mean to make you feel bad!" Sanjana said, astonishment ringing in her voice. "I just want you to look better."
Ishita crossed her arms. "That's fine. But you know that since my teens, I have been listening to people telling me things about my weight. Don't you think being a friend you should have been a bit more sensitive? What if I told you someday, Sanjana, it's high time you put on some weight. You'll look better that way?" Ishita chipped in. Trisha was amazed and happy at the boldness.
That stumped Sanjana. She was someone who was quite proud of her own slim frame. She had nothing to say.
Trisha walked upto her.
"Everyone is beautiful in their own way Sanjana. You, Ishita, everyone of us. It is your wedding tomorrow. Let this be the beginning of a new friendship between you and Ishita. The friendship was always there, but perhaps you both need to truly understand each other now."
Trisha and Prashant, then left them alone.
Back in the lawns, Prashant said to Trisha, "I just hope they sort this out like mature people".
"They will," Trisha smiled.
She then clapped her hands calling out the girls.
"Let's get back girls!" and the music began again.
Five minutes later, both Sanjana and Ishita emerged. The group stopped and looked at them.
Sanjana broke the silence.
"Our main dancer is back!" she said, a broad grin adorning her face, while she held Ishita's hand in hers.
Giving her a hug, Ishita soon joined the group. Trisha clapped jubilantly and side glanced at Prashant. He smiled, giving her a Thumbs Up sign.
Soon, Romila Aunty walked up from behind Trisha.
"Ye Ishita kitna achha dance karti hai, hai na? She dances really well," Romila Aunty said with admiration.
Trisha turned at her and said, "Aap bhi dance kijiye na Aunty, why don't you join?"
Romila Aunty shied away and murmered "No no, I used to dance earlier. Abhi kahaan ho payega beta?"
Ishita spoke up. "Arre Aunty ji, please come. Saath mein dance karenge!!! Let's do it!"
Even as Romila Aunty shook her head continuously, Ishita walked up to her, took her hands and pulled her towards the group. They danced like crazy while everyone looked on in amusement. Romila Aunty gave a hug to Ishita.
"Thank You Ishita Beta. You took me back to my younger days."
"Love you, Aunty!" said Ishita, hugging her back, giving a quick glance at Trisha. "Thank You,"she lip synced, looking at her.
Trisha smiled back.
"You truly make magic, Trisha," said Prashant.
She looked at him and said with a wink, "We all can make magic. Some of us know that already, while some need to be told".
Turning back to the group of girls, she called out, "Okay, one more time!"
....Chittiyaan Kalaaiyaan ve....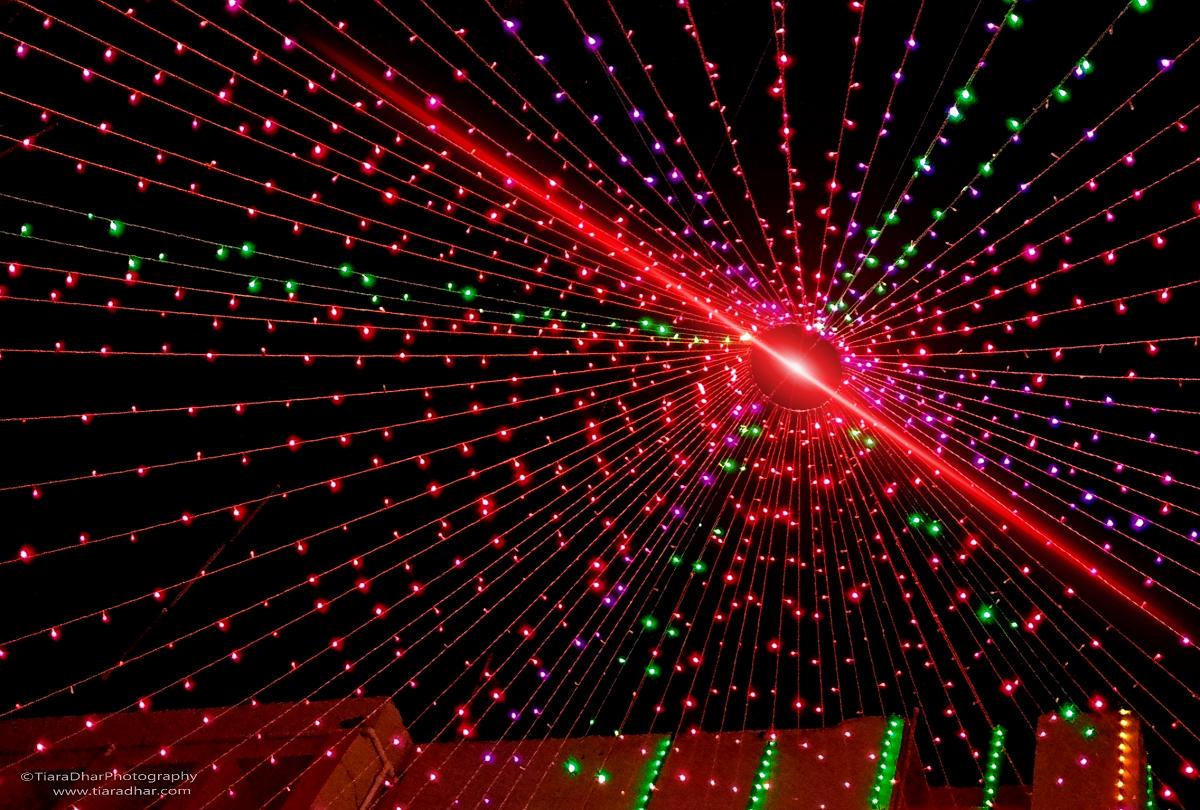 (This is a work of fiction. The story and images copyrights are reserved by the author)